Florida is home to some of the most scenic beaches in the world. With gulf coast beaches and atlantic coasts, you're sure to find the perfect beach for you. From Fernandina Beach in the south to Sanibel Island in the north, there's a beach for everyone. here's our guide to the places worth a visit in the sunshine state once you venture beyond Miami and Ft. Lauderdale.
So if you're looking for a relaxing beach vacation, or a place to explore some beautiful scenery, Florida is definitely worth a visit. Here's our guide to some of the best beaches in the state.
We're going to be taking a look at the top 10 beach towns in Florida that are outside Miami and wait till you see, what's at number, four and number three. Something you would never even thought of so. So let's cut to the beach.
First up at number 10 Fernandina Beach, the small town of Fernandina Beach on Amelia Island, is famed for its quiet charm. Yet this unassuming place has a surprising background in pirate culture. The historic town has a rich past having once served as a hiding place for pirate treasures. It is also home to Florida's, oldest and supposedly haunted saloon. Give that a miss! I think, aside from the ghost tales, the beach town also hosts the annual isle of eight flags, shrimp festival in May. But if that's not your thing, there's also plenty of boutique shopping here.
At number 9 is Fort Myers perched on the west coast of the peninsula. Fort Myers offers plenty of decent fishing and family-friendly attractions including a tour of the Thomas Edison and Henry Ford winter estates. The homes, turned museums, are set on 20 acres of botanical gardens and boast a collection of artifacts and inventions made by Edison and Ford.
At number eight is Sanibel Island. Stacked with shells and conchs in all shades of pink the shores of Sanibel Island are a shell hunter's paradise where they're washed up by the currents. You can pick up and identify them with those collected at the Bailey Matthews national shell museum. The island is also famous for its glorious sunsets, bird watching that's the feathered kind and the Darling national wildlife refuge, which is home to giant manatees and crocodiles.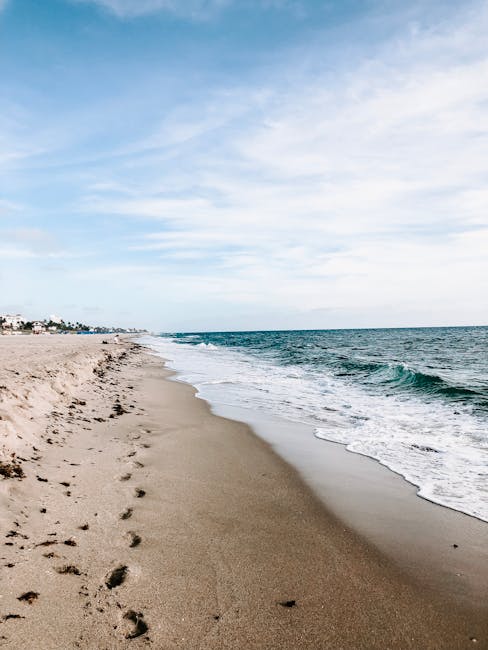 At seven Islamorada. Translated from Spanish Islamorada is part of the archipelago of the Florida Keys, it's easily accessible by boat or the seven mile bridge and visitors can indulge in plenty of saltwater fishing, catching tarpon, redfish and snook. This is, after all, the sport fishing capital of the world. A trip beer lovers shouldn't miss is a taste of the ales from Islamorada Beer Company.
At six is Key West Florida, the most famous island in the Florida keys. Key West, makes the list for a variety of reasons. It has all the snorkeling water, sports and fishing to be expected, but it's also a historic town with pretty streets dotted with Queen Anne style architecture, ghost stories and tours a vibrant laid-back nightlife and, lest we forget, the Ernest Hemingway Home and Museum. The island is the perfect vacation spot for a couple's, getaway, a family holiday or a fun time, with friends, probably with a beer.
At 5, Cocoa Beach which is located just south of Cape Canaveral and is a favorite surfing destination. When watching a rocket or two, amateur and pro surfers can experience decent waves along the Cocoa Beach Pier, especially at the end of hurricane season, which is generally September to December. Visitors, can delve into some deep sea fishing or explore the Kennedy Space Center with lots of rockets where, if you time your visit right, you can catch a glimpse of a rocket launch. The beach town also boasts great dining and nightlife.
At four is the town of Seaside, dotted with pastel painted victorian houses. The colorful town of Seaside, great name, is a real-life postcard. Spend the day shopping in the unique boutiques, see the lighthouse or go for a relaxed stroll along the shores to watch the sunset along the gulf coast. The small town is so picture-perfect. It's served as a location for the Truman Show starring Jim Carrey. You can probably buy a postcard or two there as well.
At three is Saint Petersburg, home to the Salvador Dali Museum. Saint Petersburg is a cultural haven with plenty of dining attractions and fabulous parks. You can indulge in fresh artisanal foods at the sundial shopping outlet, watch glass blowing at the Chihuly Collection or simply take in the glittering coast. The waterfront city is also known for having the most consecutive days of sunshine each year.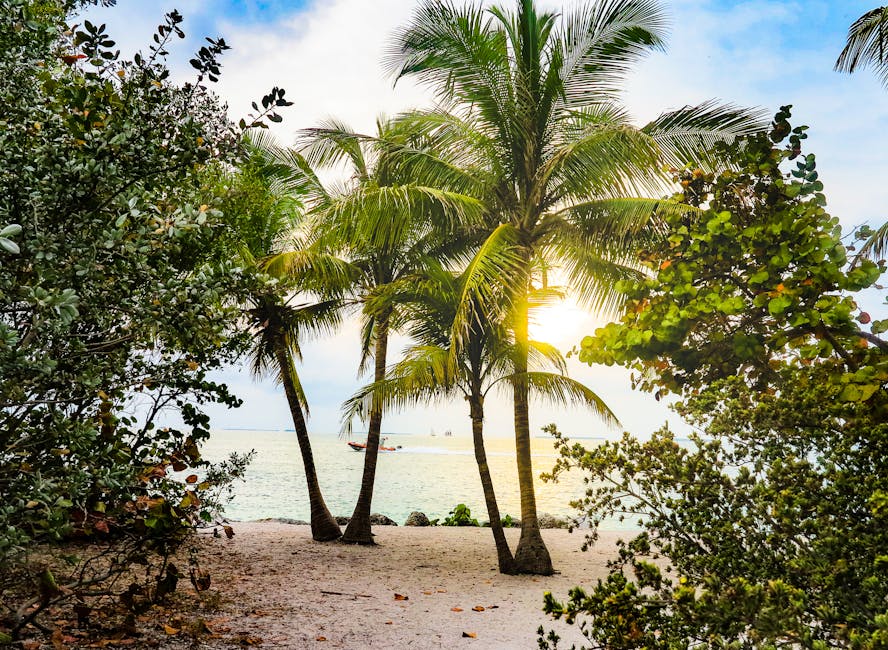 At number two get it's New Smyrna Beach where you can cruise through their enchanting palm tree-lined streets. You'll know why it's Florida favorite; the white sandy beaches and stress-free personality of New Smyrna are everything you'd expect from a beach town. It's brimming with eclectic boutiques, delicious mom and pop restaurants and glorious sunsets to enjoy in peaceful tranquility.
Finally, at number one. Anna Maria Island. This barrier island along the Gulf of Mexico boasts a vast array of wildlife and pristine beaches popular with both locals, tourists and animals. Visitors can spot nesting sea turtles and a broad spectrum of birds such as herons, cranes, spoonbills and woodstocks. If you're lucky, you might also spot bottlenose dolphins.
There you have it, the top 10 beautiful beach towns in Florida that aren't Miami.
Take time and enjoy Florida.